LITTLE STEPS BRING BIG CHANGE.
Start your healing today…two minutes at a time.
Grief is a long journey but you can heal two minutes at a time. Our weekly videos provide you with simple, doable activities that will help you heal your grieving heart at your own pace. From energy healing to eastern and western religion, these videos pull knowledge from a multitude of sources to provide you with unique healing tools to help you along your grief path.
Be alerted every Thursday as soon the video is uploaded by subscribing to our YouTube channel 

HERE


and join our support community by liking our Facebook page

HERE
Want to journal on each of the lessons?  Buy your own "Healing Your Grief 2 Minutes at a Time" Healing Journal HERE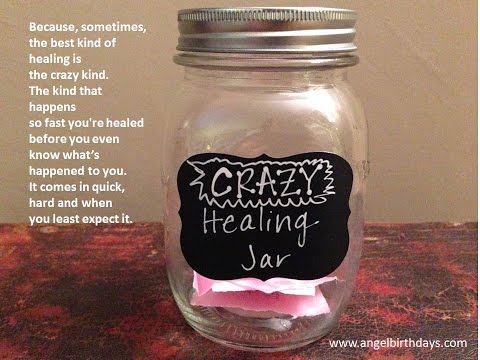 It's the first of the year and it's mercury retrograde. Whether or not you follow or believe in astrology, it's going to be important to pay attention to what happens to your grief over the next few weeks. This mercury retrograde period is January 5th-January 25th. The universal purpose of the retrograde is to bring to the surface what is not healed or what needs to be realigned in our lives. As you know, there is quite a lot that needs to be healed and realigned when we are grieving, which is why I thought it was so important to bring this shift to your attention.
What does mercury retrograde look like?
Over these next few weeks, your life might be filled with additional miscommunication, electronics malfunctions or relationship struggles. You may also find yourself grieving just a little harder. For most of us, we have certainly not healed our grief and would probably prefer not to bring it to the surface. But over the next few weeks, we may not have a choice. Events may happen in our life that bring up more grief than usual. Frustrating mishaps may make us question our resilience without the support of our loved one here. Friendships or relationships may feel more intense or we may find that we just feel completely overwhelmed. Sounds like grief every day, right? Well, it is… with the added layer of intensity from this mercury retrograde.
Now I'm not trying to worry you or frustrate you. Like everything on this site, I'm trying to help bring awareness to you so that you can use it to help you heal your own heart and grief. I hope this helps you provide an additional layer of acceptance and kindness to your heart this month.
So with all this craziness going on, what can we do to help ourselves get through it? We are going to embrace the crazy.
We are going to create a Crazy Healing Jar.
Because, let's face it, sometimes the best kind of healing is the crazy kind. The kind that happens so fast you're healed before you even know what happened to you. It comes in quick, hard and when you least expect it.
So when we find ourselves frustrated with broken electronics or crying because we are arguing with our dear friend, we are going to write that situation down as quickly as possible and toss it into our Crazy Healing Jar. Write each crazy scenario down on scraps of paper, old bills, whatever. Just write it fast and get it into that jar quickly. Allow it to get out of you as quickly as it came in. And then on the night of January 25th, the end of mercury retrograde, we are going to take our Crazy Healing Jars and gaze up at the stars, inside or outside depending on your weather, and read through our jars of crazy, rapid healing. We are going to share them with our loved ones who are listening among the stars and we are going to set an intention to release. Upon reading, allow yourself to disconnect and give gratitude to God for believing you're ready to let go and move on from these things that caused such turmoil in your life.
Give thanks for being done with the crazy.
All that botched communication, electronic challenge, or total frustration between now and January 25th might intensify your grief, but it also might be setting you up for some fast, crazy healing to kick 2016 off with some turbo heart repair.
So approach these next few weeks with tenderness, gentleness and an open heart. I found this amazing article on Mercury Retrograde and had to share this super-informative and incredibly helpful article.  It was a fantastic write-up on how these three weeks are meant to heal our ego, show us that we aren't perfect and don't need to be.
We can't wait to see pictures of your Crazy Healing Jars down below. We also can't wait to hear about the crazy things that are filling up your jars. You are not alone in this. Be gentle and kind to your hearts for the next 19 days, my brave healers. We should always be kind but, now, let's be even more kind to ourselves until the 25th.
Sending you big, crazy love!
Love and Blessings,
Erin